Library Services to Faculty
Eresource Links | Open Textbook Library | eBooks | eJournals | Help | Copyright Resources | Making Resources Available | Instruction & Room Reservations | Suggesting Purchases | Institutional Repository | Faculty Lockers
I. Teaching Services for Faculty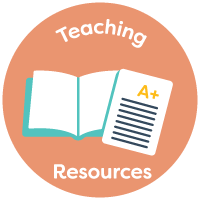 Finding Content
Open Textbook Library (OER)
Through our CARLI library consortium, Olivet not only has access to materials from 90+ libraries in the state, through Illinois Catalog (I-Share), we also have membership in the Open Textbook Network. OTN has a process for detailed faculty review of Open Educational Resources (OER) textbooks in the Open Textbook Library.
Because of these detailed reviews, Benner Librarians recommend The Open Textbook Library for faculty who are interested in free textbooks.
eBooks (Benner Library subscriptions)
eBook Collection & eBook Search
We subcribe to 15+ collections of eBooks, in various subject areas, listed on the eBook Collection page.
Tips:

Use keywords in the search box on this page to identify full text books.
Use the arrow icon to expand each database description to find one that is right for your discipline.
Many of our eBooks allow unlimited simultaneous users.
Some titles limit the number of simultaneous users to 1-3 people at a time. Encourage your students to close the browser window of all eBooks when they are done reading, in order to promote sharing of the limited titles.
Course eBooks Notify us if you are using Benner eBooks. We'll do weekly checks of continued online access.
eJournals (Benner Library subscriptions)
eJournal Subscription Guide
Getting Help
Ask-A-Librarian (phone & email)
Reference Desk Hours
Copyright Resources
You may be able to ethically include more protected material in your course than you suspect. Contact Benner Library's copyright expert, Judson Strain, J.D., MLIS, to discuss whether your intended use of protected material may be acceptable under Fair Use guidelines without requesting publisher permissions.

Copyright Policies, Tools, and FAQ
Permission Request Form
Making resources available to students
Library Reserves is a service offered at the Circulation Desk for setting aside print resources for a specific academic course. Items are processed at the request of the course instructor. To ensure all students have access to the materials, professors choose a restricted loan period of 2 hours, 2 days, 7 days, or 14 days. Items on Reserve must be owned by the professor or by Benner Library. For more information, contact the Circulation Supervisor.
Instruction & Room Reservations
Suggest Purchases of Library Materials
All faculty are invited to suggest materials to add to the library's collection. Submit your suggestions here.
II. Scholarship Services to Faculty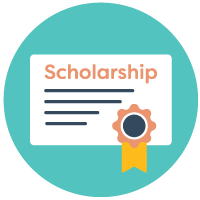 Institutional Repository
Digital Commons
Publish open access versions of your already published scholarship in the University's institutional repository or publish your scholarship here first. Click here to view Digital Commons content by scholarship domains.
Digital Commons can also host conferences. If your department is hosting a live a professional conference, contact our Librarians for conference website options. For an example, see Scholar Week 2016.
For help with Digital Commons and other faculty scholarship, publishing projects, and discussions about posting outstanding student work, contact our Librarians.
III. Other Services
This web page was reviewed on 07/28/2020. The content of the page was updated by Jasmine Cieszynski, Instructional Services, on 04/19/2021.